Improve your posture with
realtime feedback from your camera
Boost your mood, increase your health, confidence and appearance with no annoying wearables. 7 days free, and monthly for only $5.49.
TRY THE 7 DAY CHALLENGE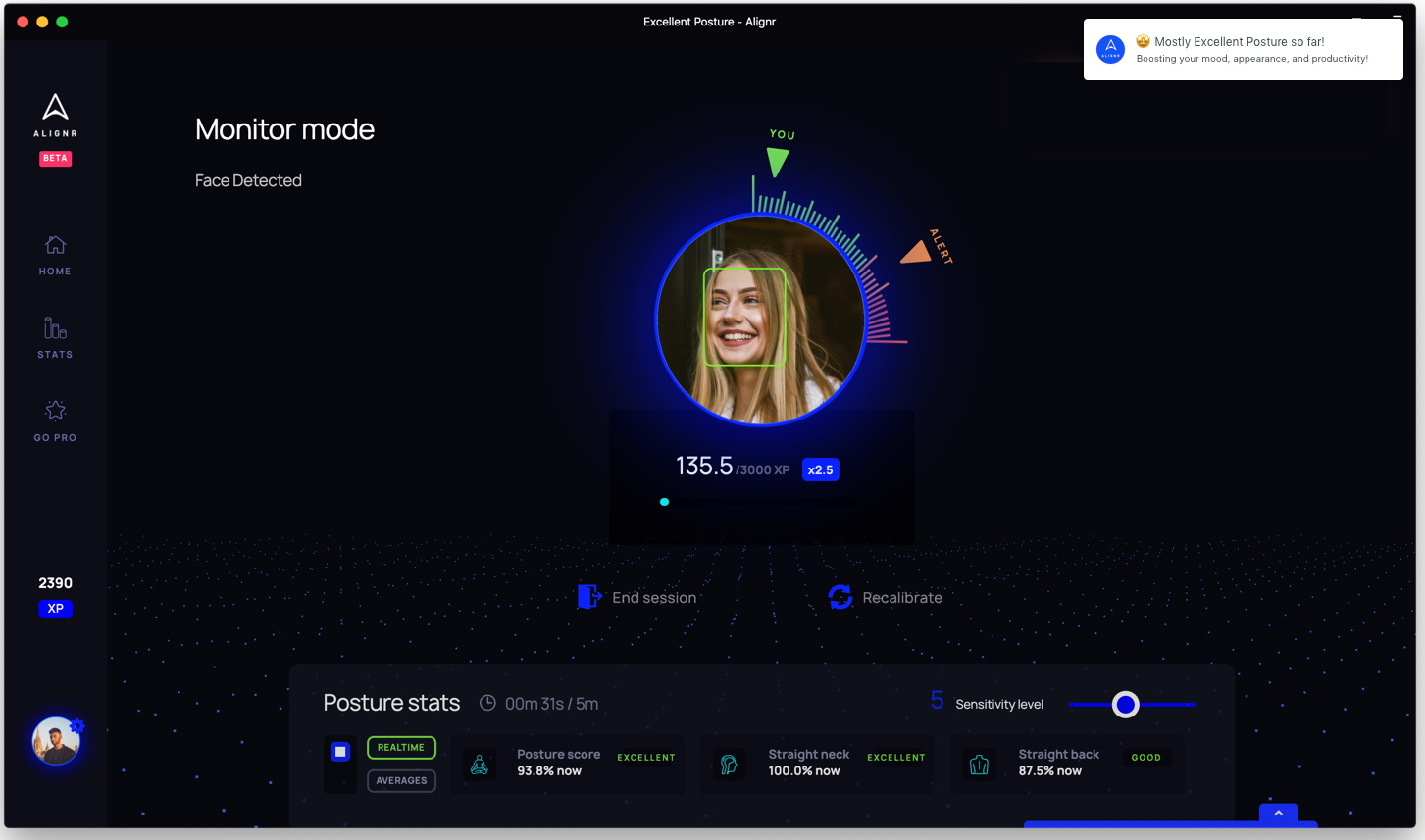 Boost your health, mood, productivity and appearance.
Track and improve your posture with your camera whilst you work, get extensive stats and be rewarded!
Be alerted
Be alerted when your posture goes out of balance!
Big wins
Not just posture - but productivity, appearance and mood boosts too
Secure
Alignr processes your camera offline, so it's never sent to the server and works offline.
Arched back? Craned neck?
Our computer vision technology gives you stats about your back, and neck positioning in realtime.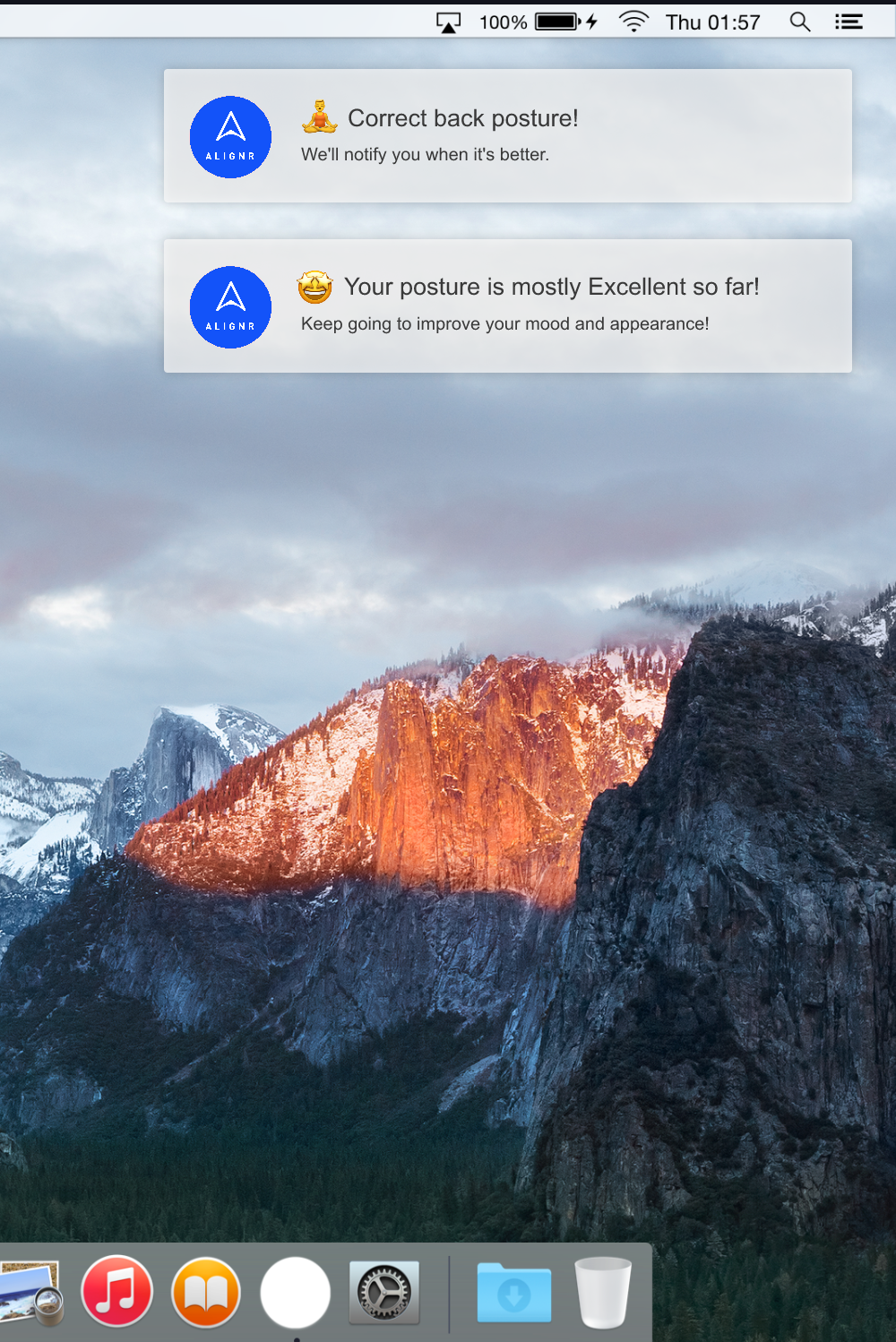 Train whilst you do the important stuff
Alignr was built to run in the background whilst you work. Realtime notifications will keep your posture in check!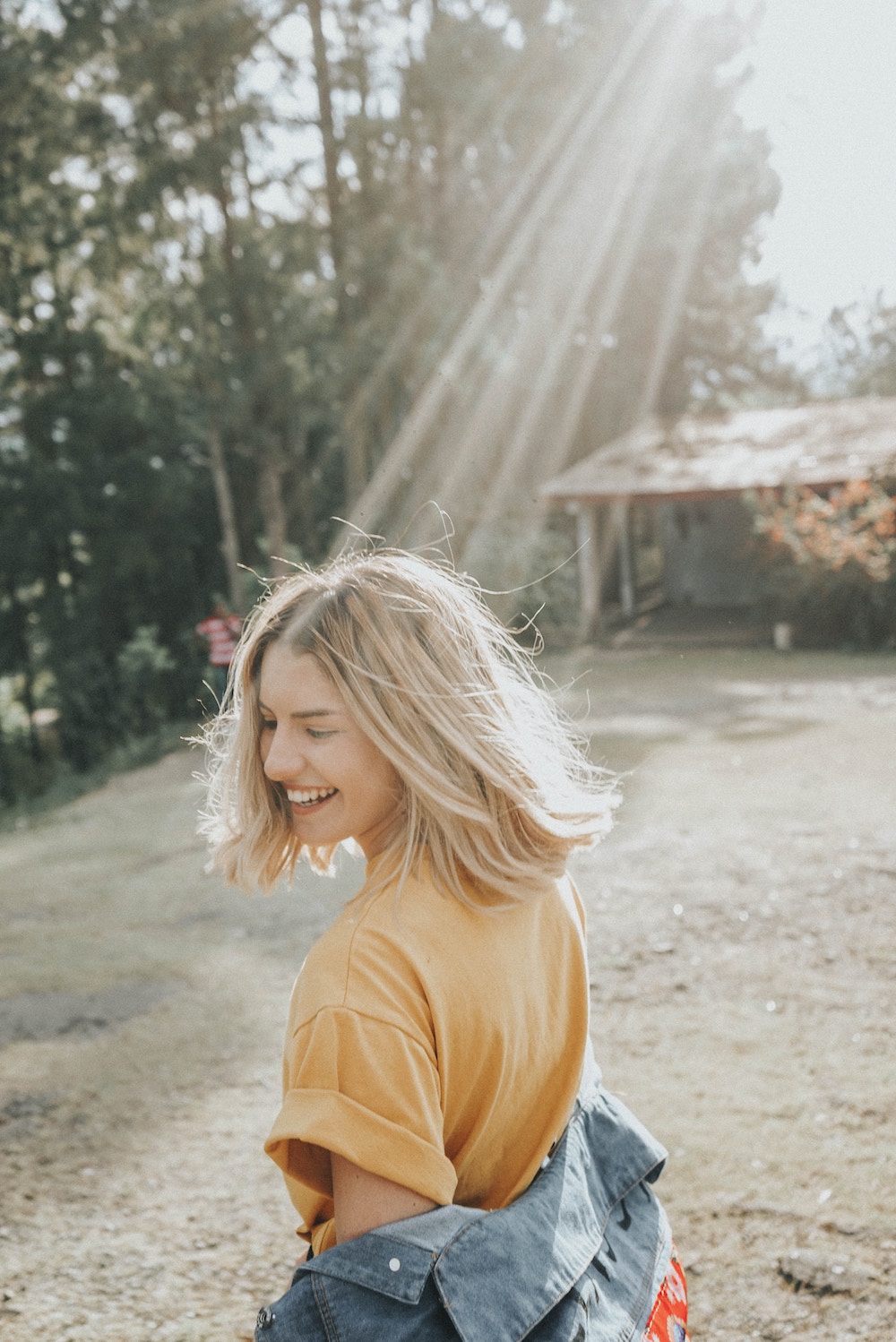 Boosted mood.
Posture has been proven to positively effect your confidence and happiness, in turn making you more productive.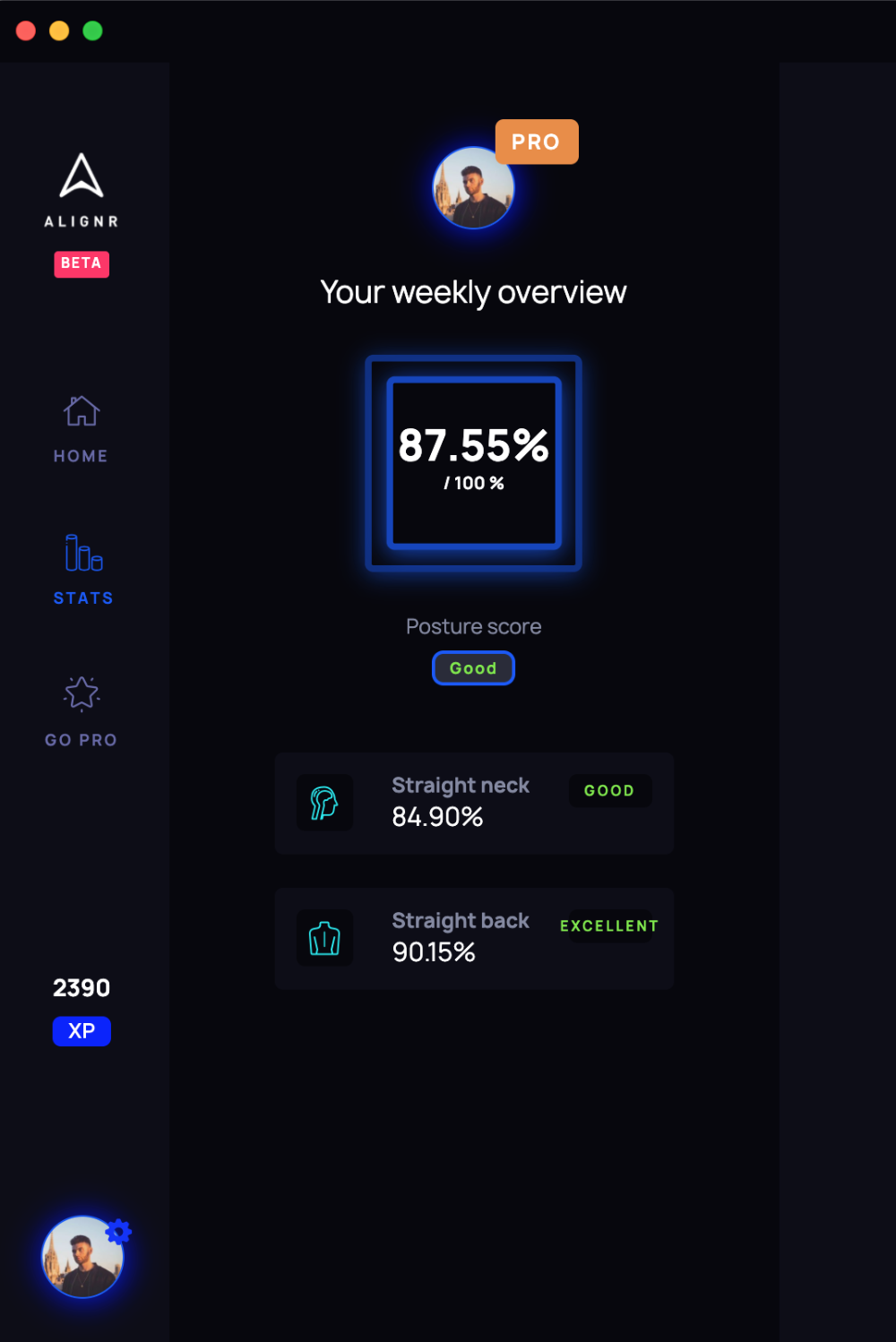 See your progress over time
Get advanced stats about your neck and back posture and track it over time!
Try Alignr Today
Use this next-gen technology absolutely free for today! Improve mood, posture, appearance within weeks.
TRY THE 7 DAY CHALLENGE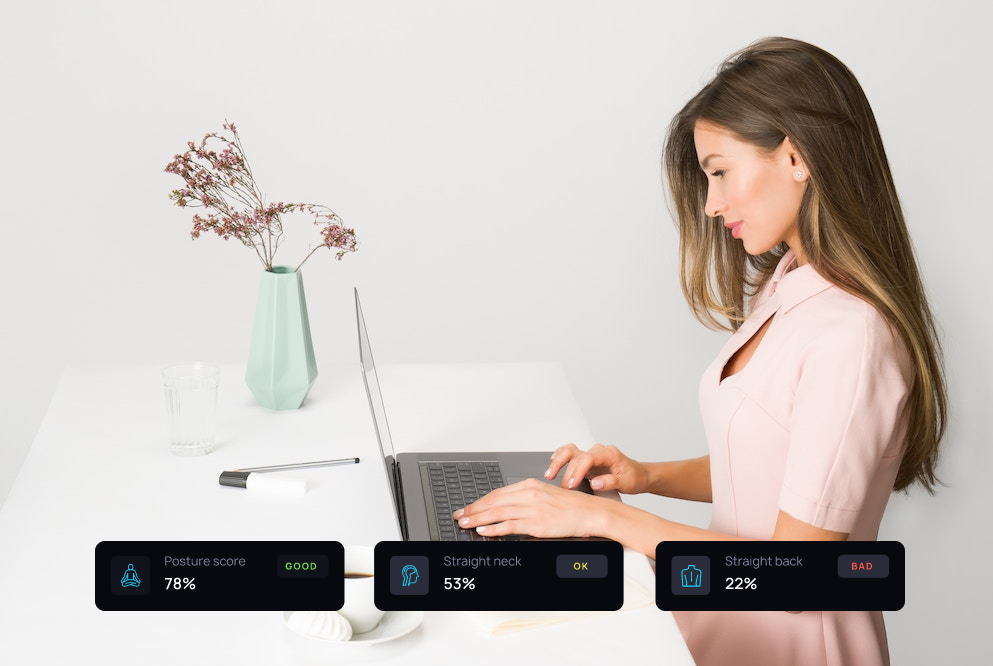 1. Calibrate your perfect posture

Set your posture so we know when you'll be at 100%!

2. Start the monitoring

Running in the background whilst you work, Alignr will keep an eye on your posture.

3. Get realtime feedback

Be notified whether your neck, or back is out of whack! Be rewarded for correction.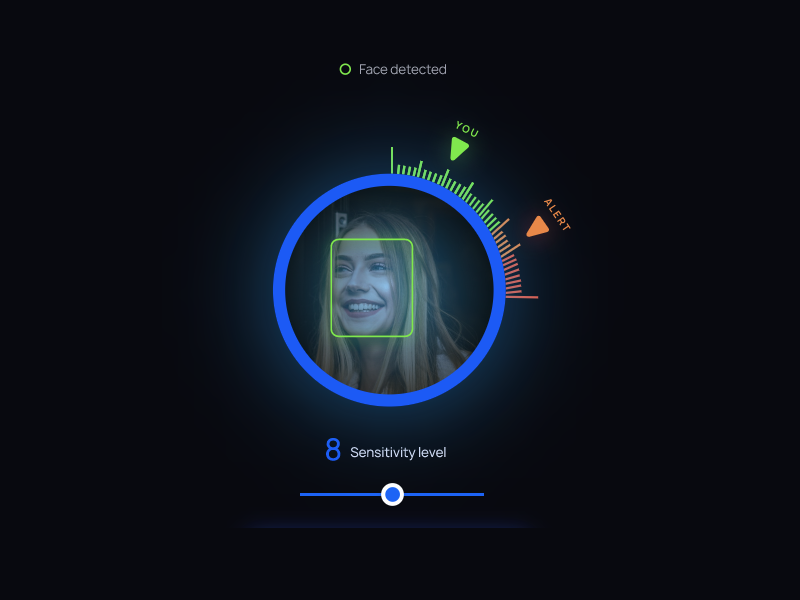 Pricing Plans
Whichever way you want to go, starting out is cheaper than any other posture wearables on the market.
Go for a lifetime licence in the first 7 days, or thereafter pay monthly or annually!
PRO monthly, annual & lifetime
7 day trial
Lifetime access is available for just $67, during your 7 day trial
After 7 days pricing changes to:
Monthly: $5.49
Annual: $49
Looking for business licenses? Contact us directly
Start trial (No card required!)
Start improving your spinal health, and experience all the other benefits that come with it
Posture, appearance, confidence, health. Boosted.
TRY NOW
7 free trial and no credit card required.